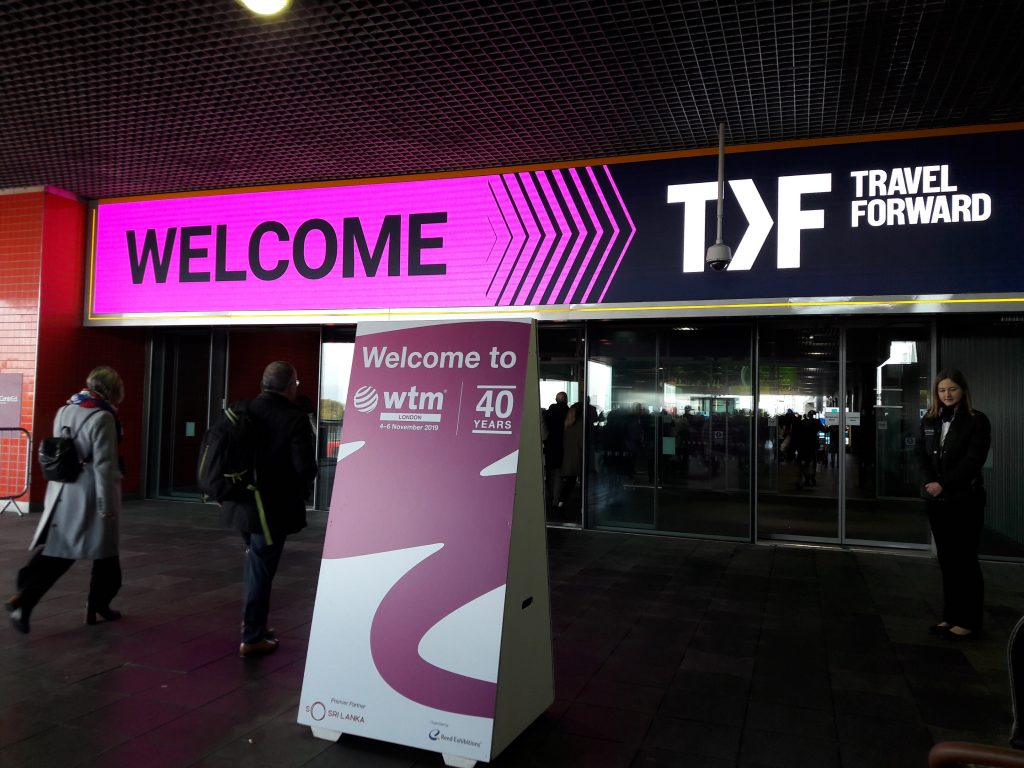 Such a paradigm reflects the fast evolution of this new tourist trend, from a new demand to a lever for territorial development. This is precisely what the speakers draw out through a wide array of examples of destinations that are betting on the creative tourism not only to fit the new international demand but also to solve negative externalities and to create a value chain for the territory.
The director of the Creative Tourism Network® (CTN), Caroline Couret, emphasized on the strategy of destinations like Les Îles de la Madeleine (Magdalen Islands, Canada), Ibiza, Biot (French Riviera), or the Empordanet (Catalonia), to fight against seasonality by offering new (creative) purposes of stays, during the low season.
She also pointed out cases of re-branding through creative tourism as in Recife, Quito or Medellín that are betting on the creative industries to attracts new profiles of travelers through the involvement of the artistic and cultural sectors.
Moreover, she highlighted how destinations like Loulé (Algarve, Portugal) or Saint-Jean-Port-Joli (Québec), have even completed the creative tourism program with a creative hub and lab. Both have converted historic buildings, into creative incubators, respectively Loulé Design Lab and Le Vivoir, that are already attracting creatives and designers from around the world, eager to co-create with the local ones. These success stories show how tourism can even arouse new sectors of the economy.
Couret also lauded the relevance of cities like Gabrovo (Bulgaria), Barcelos (Portugal) or Valparaíso (Chile), that have all been designated as Creative City of UNESCO, for integrating the creative tourism as part of their strategy in order to convert this prestigious recognition into a motor for the tourist industry and creative sectors.
The cities of Medellín and Quito were brilliantly represented by Mr. Moisés Vitola Fadul, Promotion Coordinator of Greater Medellin Convention & Visitors Bureau, and Mrs. Giohana Albuja, Manager of European Markets for Quito Tourist Board.
Moisés Vitola talked about the leadership of Colombia for the Orange Economy, through the creation of specific laws that support the creative economy, and more specifically about the pioneering program of creative tourism implemented by the Municipality of Medellín to position itself among this new market, while creating value in terms of communities empowerment, social cohesion and job creation, among others.
On her side, Giohana Albuja presented 10 + 1 creative experiences to be lived in Quito, spread around the whole city, from the historic center to modern districts or rural areas, which enables them to diversify the offer and the travelers' profiles. The aim of this creative tourism program is indeed to highlight the diversity of Quito while promoting its rich intangible heritage. Her presentation was followed by a ChocolateExperience organized by Quito Tourist Board.
The session also focused on the challenges and opportunities in involving the local communities. Dr. Jan Juntamas, a consultant of DASTA, Thailand, pointed out the necessity to make the locals be aware of the potential of their cultural heritage and to exert their creativity in order to convert it into experiences that are appealing for the new generations of tourists, which also represents a great opportunity in terms of empowerment. Moisés Vitola also stressed that the differential element of Medellín is its people, whose resilience and participation is part of their DNA.
Caroline Couret concluded that even if this kind of tourism requires new effort and change of mindset, benefits are endless in terms of sustainability as it relies on human values and creativity as the main resource.
Besides the conference, the Creative Tourism Network® devoted the three days of the WTM to promote its destinations members. 
New projects will be announced soon!