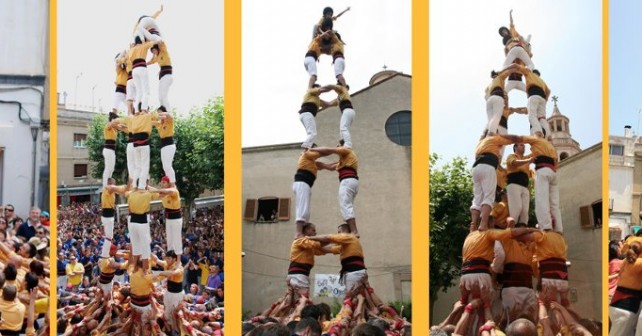 The Castells are traditional cultural events of Catalunya listed as Intangible Cultural Heritage of Unesco.
The Castellers the city of Badalona are a very diverse group of people that unites their fans to build human towers and make them increasingly high. The micacos (members of Castells) do not just castles but they like to do a lot of activities together, and also have a group of musicians and gang called Grallats Burdened, a youth group, a group of children etc.
 If you want to join the castellers and try that typical cultural practice of Catalunya, please contact us.